Managing voices: nothing could be easier
The user interface is very intuitive, you can adjust the volume of each voice, listen to a single voice (Solo button), put a voice forward (Main button), mute some voices (red cross). Thus you can listen to the work in the configuration that allows you to learn your voice as quickly as possible, then add the environment to understand the harmonization and the environment.
Section marks, shown by white bars, allow you to start listening at specific points in the song.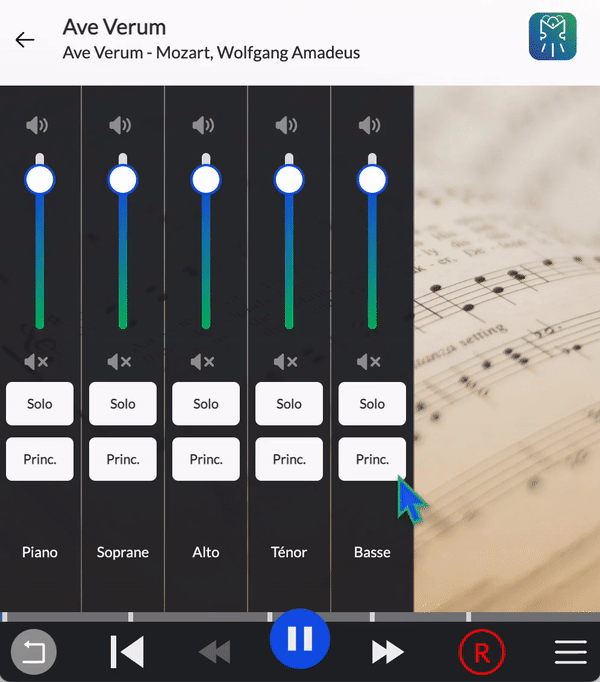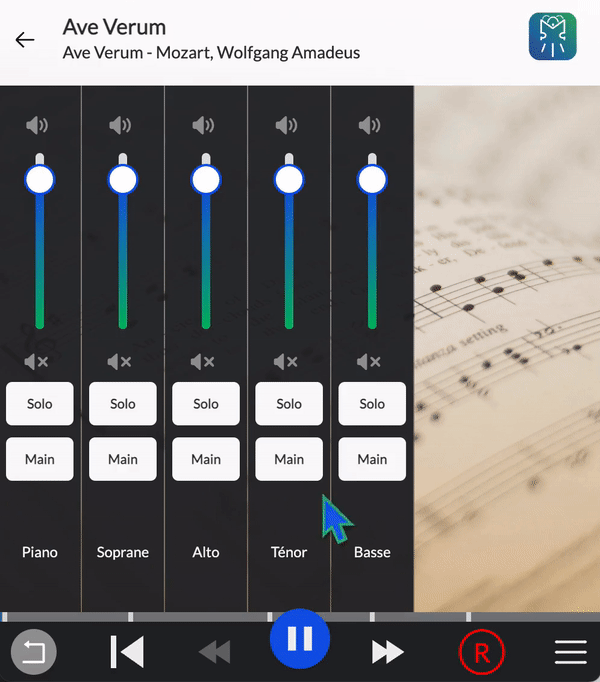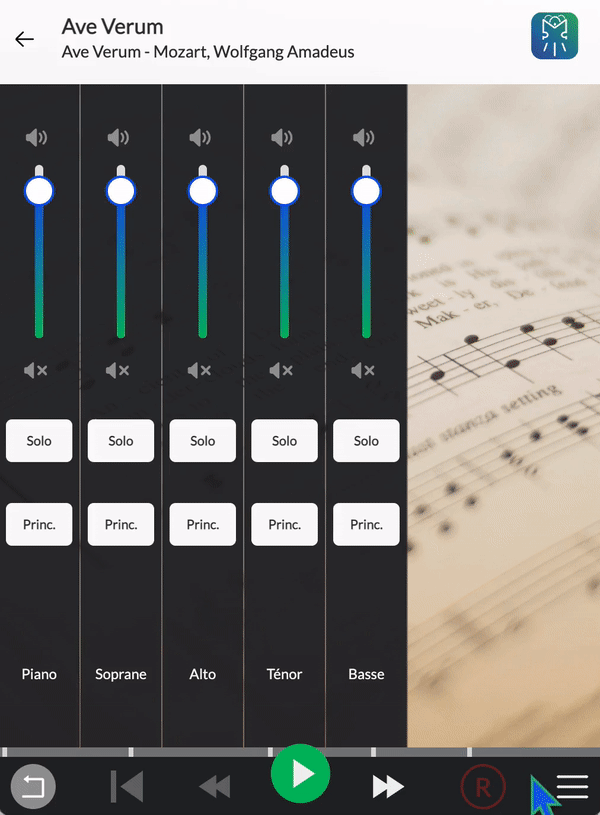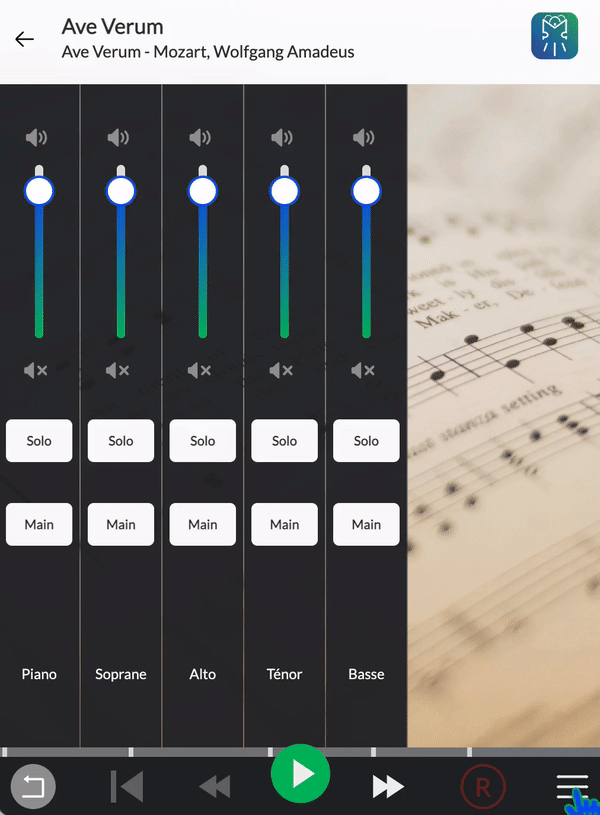 All the functions that the Choir singer needs
Scrolling score
Score pages turn as you listen. You can keep the score along with the track settings, to adapt your listening to the different passages.
Variable tempo
To work on difficult passages, you can slow down the work, without changing the pitch or voices timbre! Ideal for fast fugues... Or speed up if your director likes a faster tempo
Information about the work
Text of the song, information about the composer... the information text is rich and free.
Additional files related to the work
Additional files can be linked to the song: audio files (for example for foreign language pronunciation), internet links (to remarkable interpretations), text files (for the maestro's recommendations). See the full video...
Unique: Choir singer can record his voice
The Recording function allows Choir singer to record his voice in parallel with the existing voices. He can record at any point of the track, in any order, re-record a passage... The recorded parts are marked in red.
And then he can listen his voice, which is now an additional track, managed like the others!
And finally, he can download his recording, for his Choir director, his singing teacher or ... his friends!